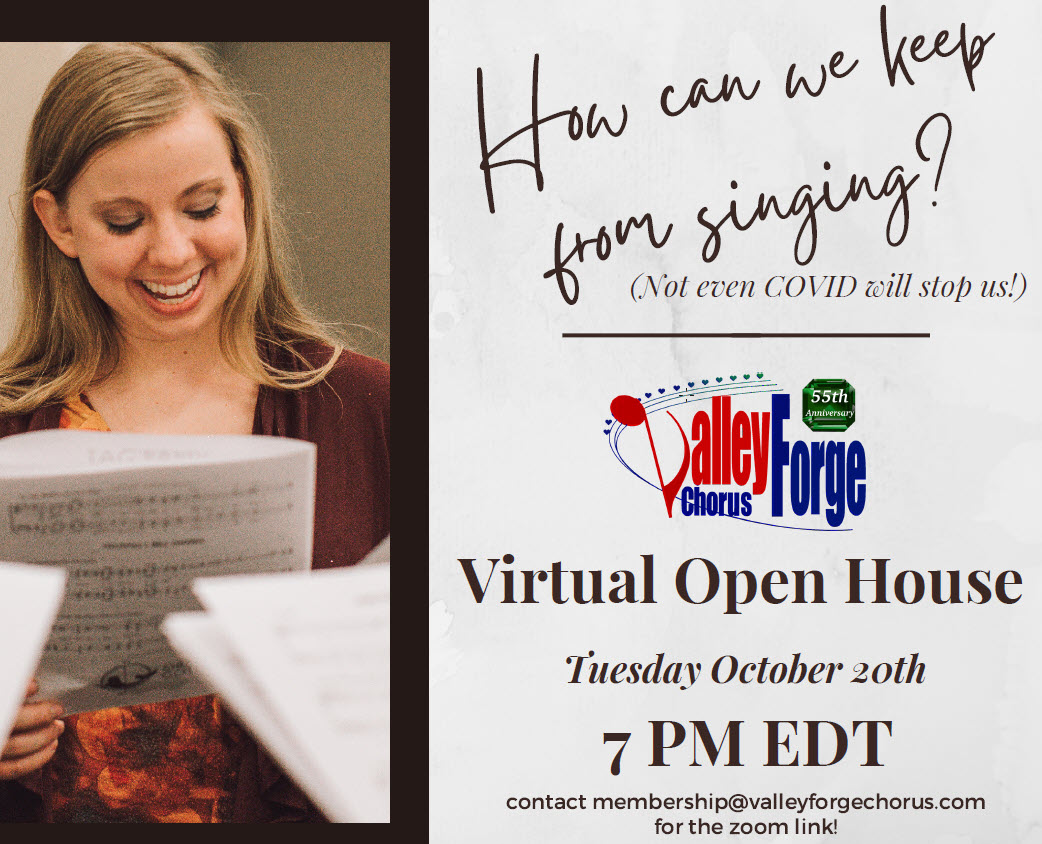 Your Voice Has A Place Within Our Chorus
As a member of Sweet Adelines, Valley Forge Chorus appreciates how music and friendship can transform your life. Women whose paths never would have crossed are now family. By challenging ourselves musically, we develop an incredible level of confidence that carries over into our everyday lives.

Our members are beautifully unique, celebrated, and come from diverse backgrounds. Women of all ages and occupations connect through song -- whether they sing currently, sang years ago and long to sing again -- or are the first to sign up for karaoke!
Come and see for yourself and take part from your very first visit!

For more information contact membership@valleyforgechorus.com.