February 17, 2020
The Valley Forge Chorus

Valentine's Day - a great day to spend with the ones you love, including sisters in song! That's right- Valley Forge Chorus spent Valentine's Day singing the night away on the first night of our annual retreat. The chorus was joined by the lovely Dale Syverson who served as guide and mentor through this barbershop blast of a weekend. The chorus focused on perfecting moving sound in new repertoire songs, alongside old favorites like South Rampart Street Parade and The Little Mermaid Medley. The Valley Forge Chorus is proud to add Can't Buy Me Love, Dream Lover, Orange Colored Sky, and Deed I Do to the repertoire!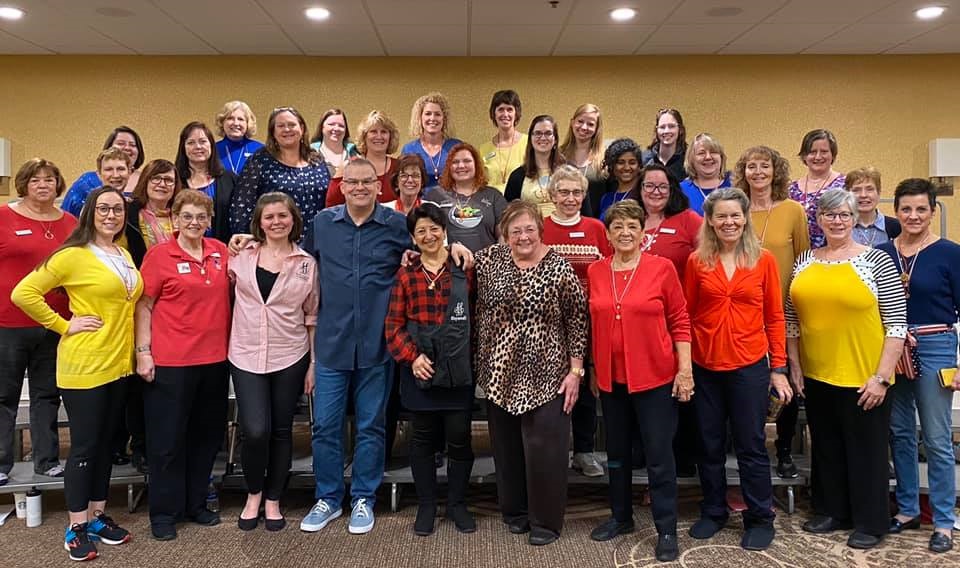 On the evening of Saturday, February 15th, the Valley Forge Chorus celebrated its 55th Anniversary with a special banquet dinner. Current members were lucky enough to be joined by long-time associate members and lifetime members of Valley Forge for a fun-filled night celebrating the legacy of the chorus. We were blessed to have two founding members in attendance, Ida Bilodeau and Barbara Shenkle! At the end of the evening, together we sang How We Sang Today, and the Valley Forge cheer.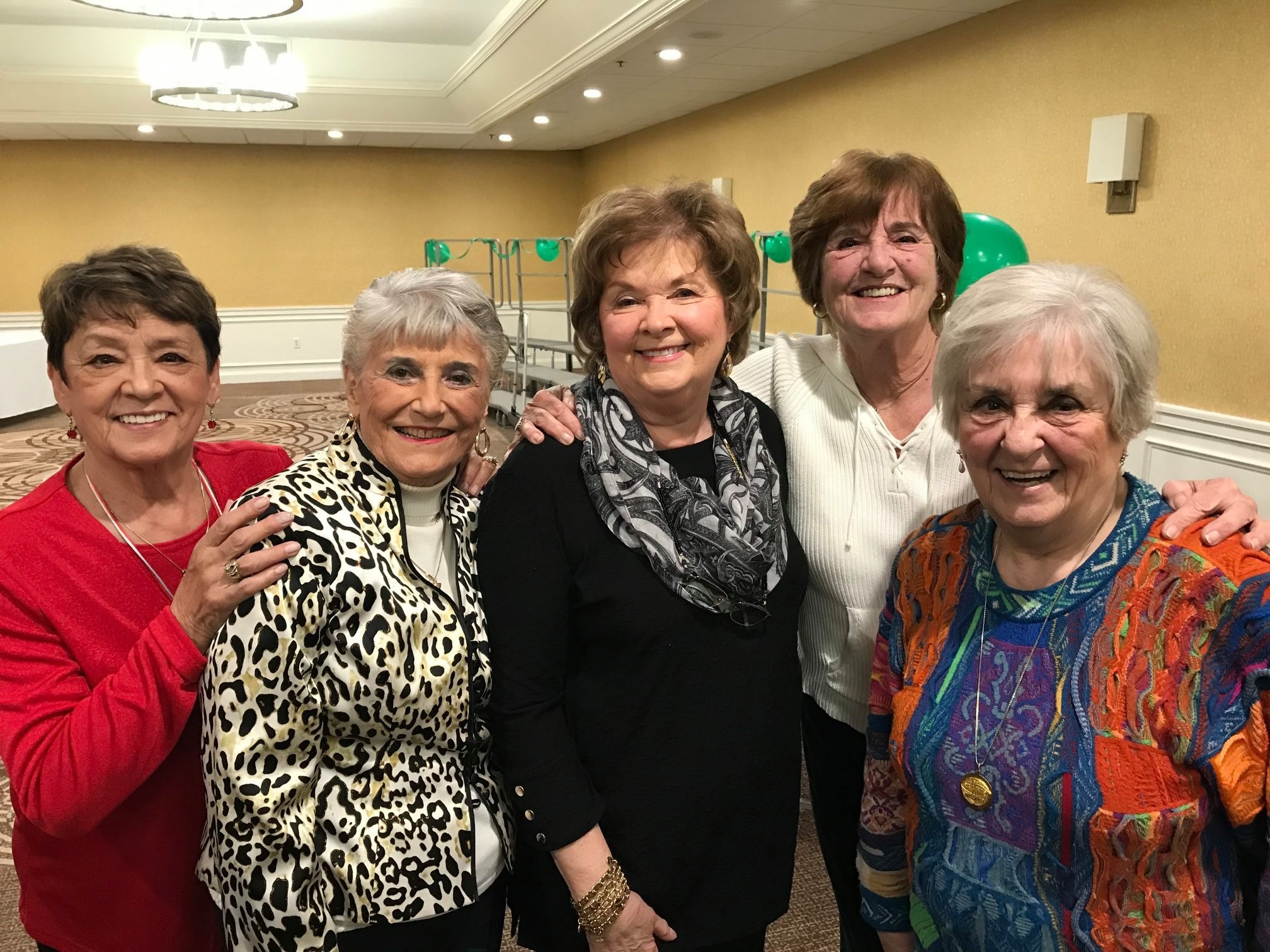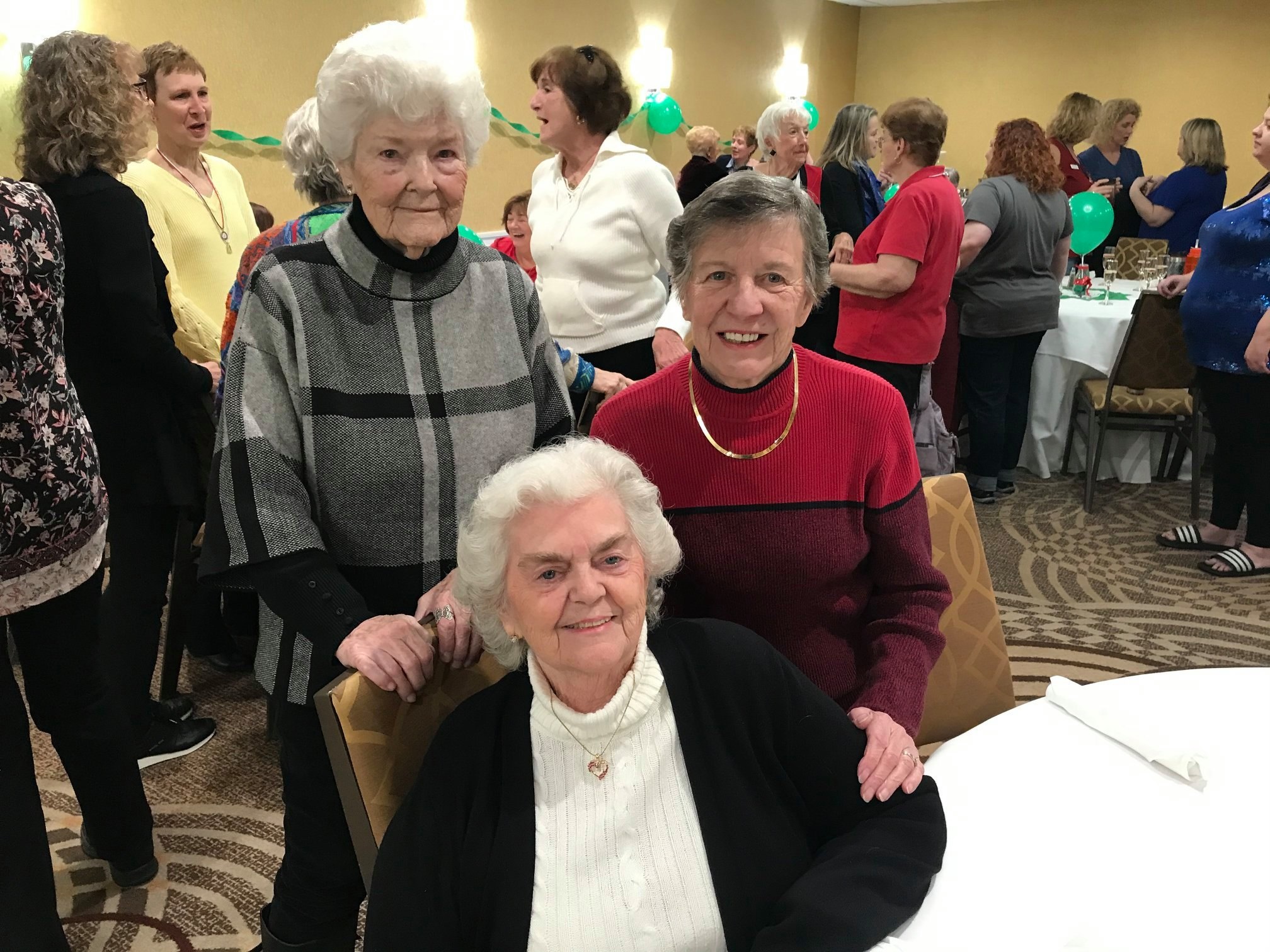 After dinner, the fun continued as the chorus members played activities and games, including sharing crazy stories of their pasts – one of our chorus members shared about riding her horse through her high school one day :D. The entire evening provided chances to learn and bond with each other, and inspired much laughter!

On Sunday morning, our director Rich Gray and the Harmony Classic Creativity Committee shared their vision for the Valley Forge Harmony Classic 15-minute performance package. The chorus was both ecstatic and energized with the music selection and overall show plan! We are extremely excited to put in the work and show the world what Valley Forge Chorus can do at the 2020 Harmony Classic in Louisville!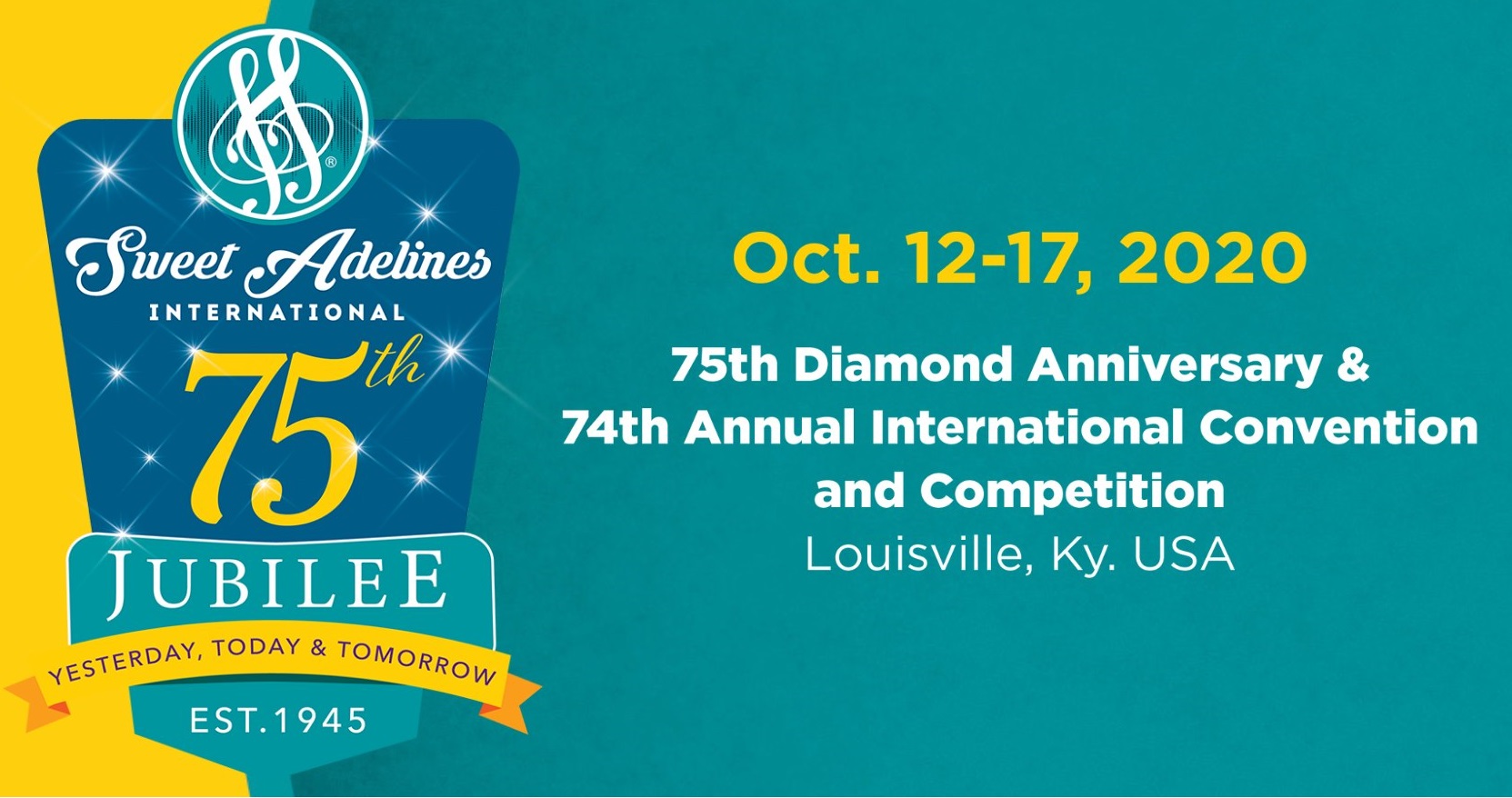 Many thanks to Dale Syverson for all of the wonderful instructional insight and inspiration. We look forward to continue learning from her in the coming years!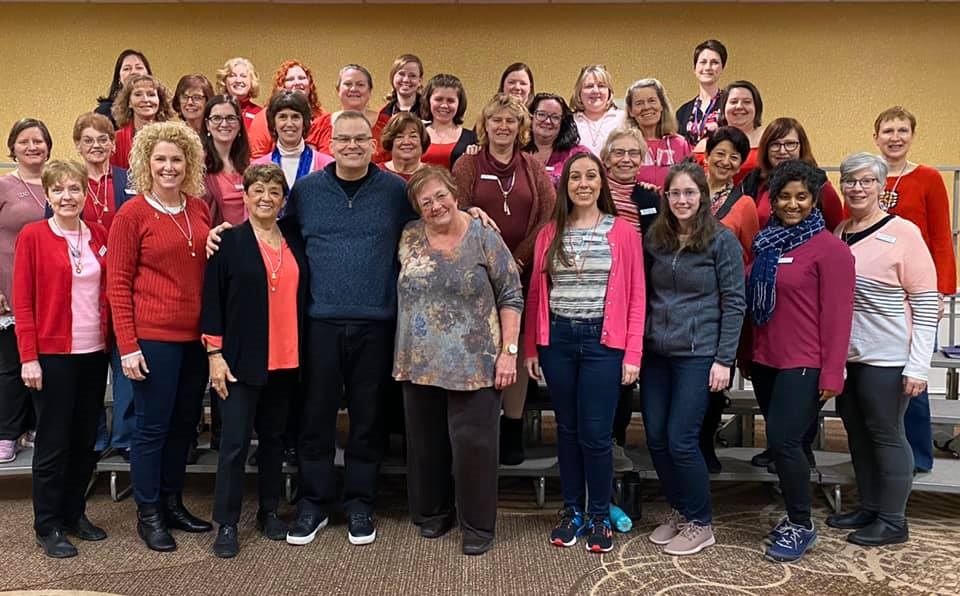 ---
September 28, 2019
The Valley Forge Chorus

And BINGO was the GAME-O!

On September 28, 2019, the Valley Forge Chorus hosted its first ever "Barbershop Bingo" Fundraiser. The event featured 10 rounds of bingo emceed by our lovely associate director, Debbie Kirsch. Each round was called by one of our fabulous sponsors!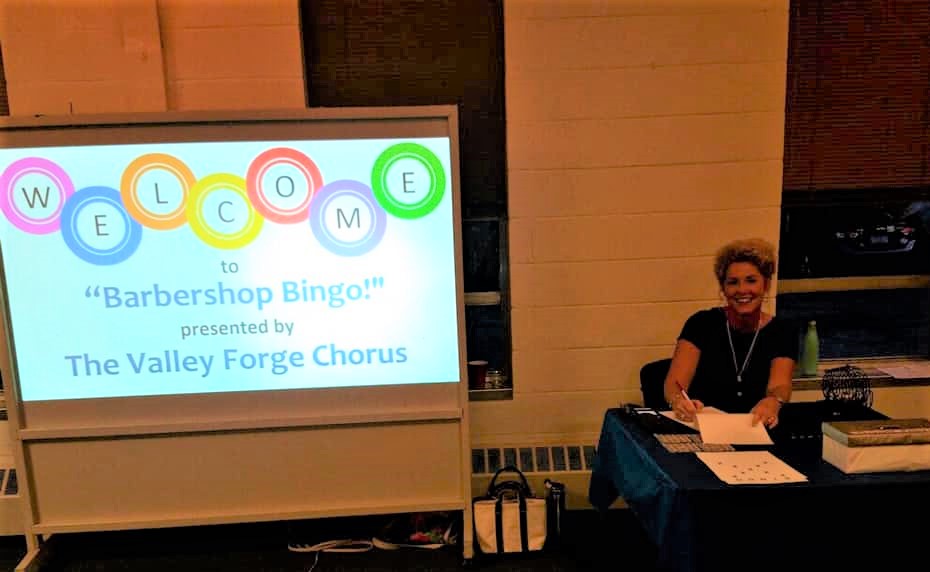 In addition to the wonderful bingo prizes, attendees also had the opportunity to win raffle baskets, door prizes, and compete in a silent auction. Guests were treated to a hoagie dinner, dessert buffet, and of course, a performance by the Valley Forge Chorus. The Valley Forge Chorus re-debuted an old favorite that is being brought back into the repertoire, "South Rampart Street Parade," as well as a few other favorites, including a medley from The Little Mermaid.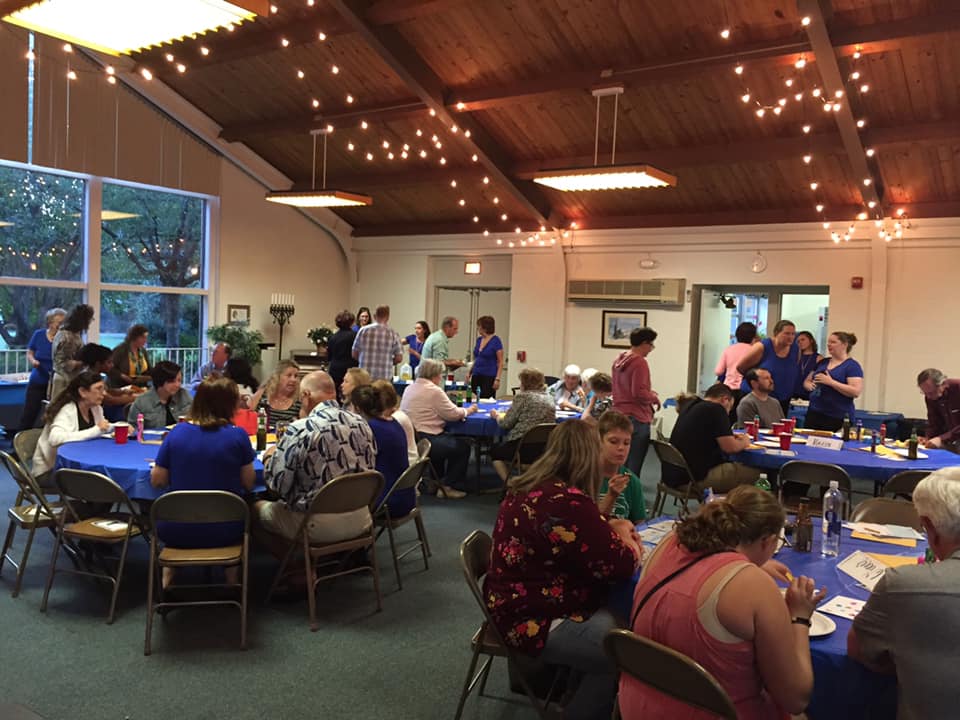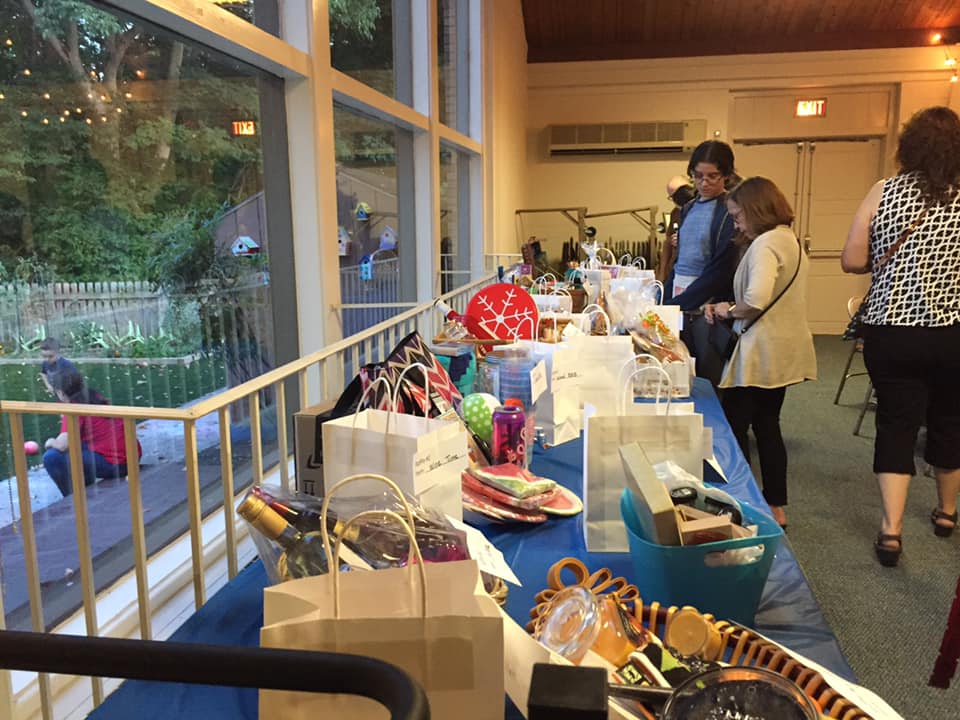 Many thanks to all of our friends, families, and community members that contributed to the success of the event, as well as the many terrific businesses that sponsored the event. Every one of the Valley Forge ladies contributed their talents and skills to make our first big fundraising event "Barbershop Bingo" a great success! We hope to see you at our next bingo event in May 2020!

---
September 15, 2019
The Valley Forge Chorus

For the Valley Forge Chorus, the summer of 2019 was jam-packed with community performances!

In July, the Valley Forge Chorus continued its 35-year tradition of performing at Variety Club Day Camp for the wonderful campers and counselors. Our ABBA medley was a big hit, as well as the various Disney songs in our repertoire.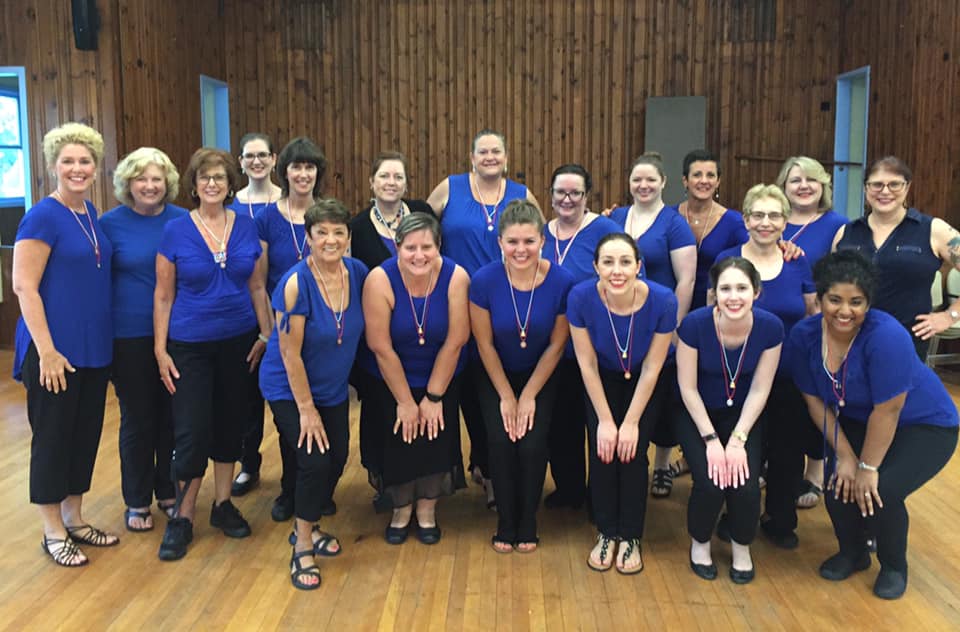 In July VFC also had the honor of sharing the stage with the Bryn Mawr Mainliners Chorus of the Barbershop Harmony Society at Rose Tree Park in Media, PA. It was great fun to partner with the Mainliners, and we look forward to growing the relationship with our brothers in song and many future joint performances!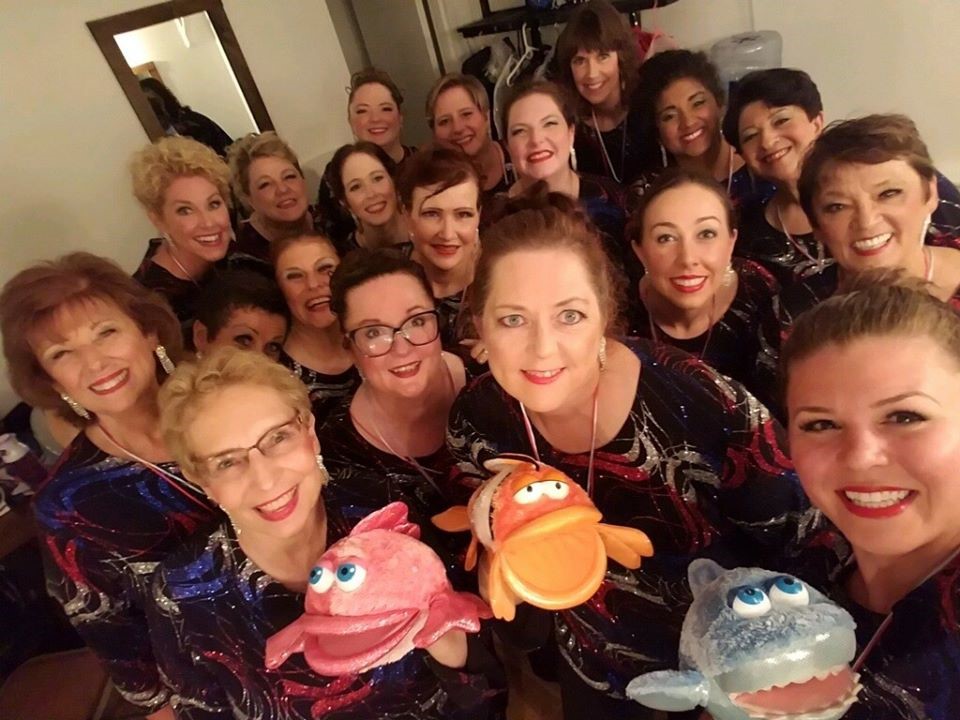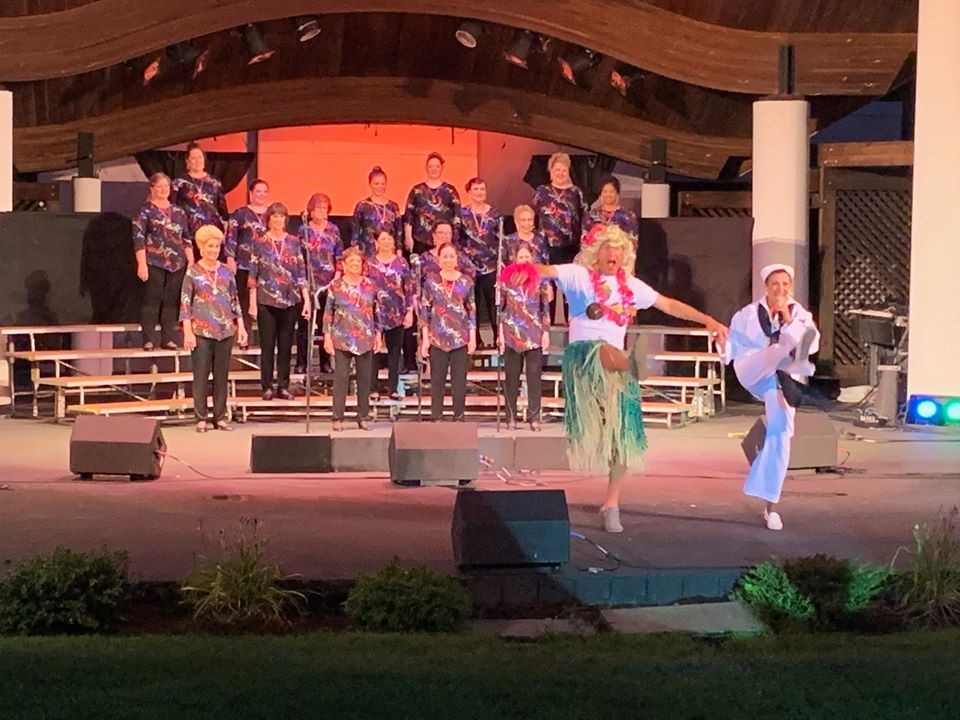 One Night Only Quartet, one of our chapter quartets, gave a very special performance to a former Sweet Adeline at her retirement home in July. She was exceptionally touched, and overjoyed to hear the music that she so loves.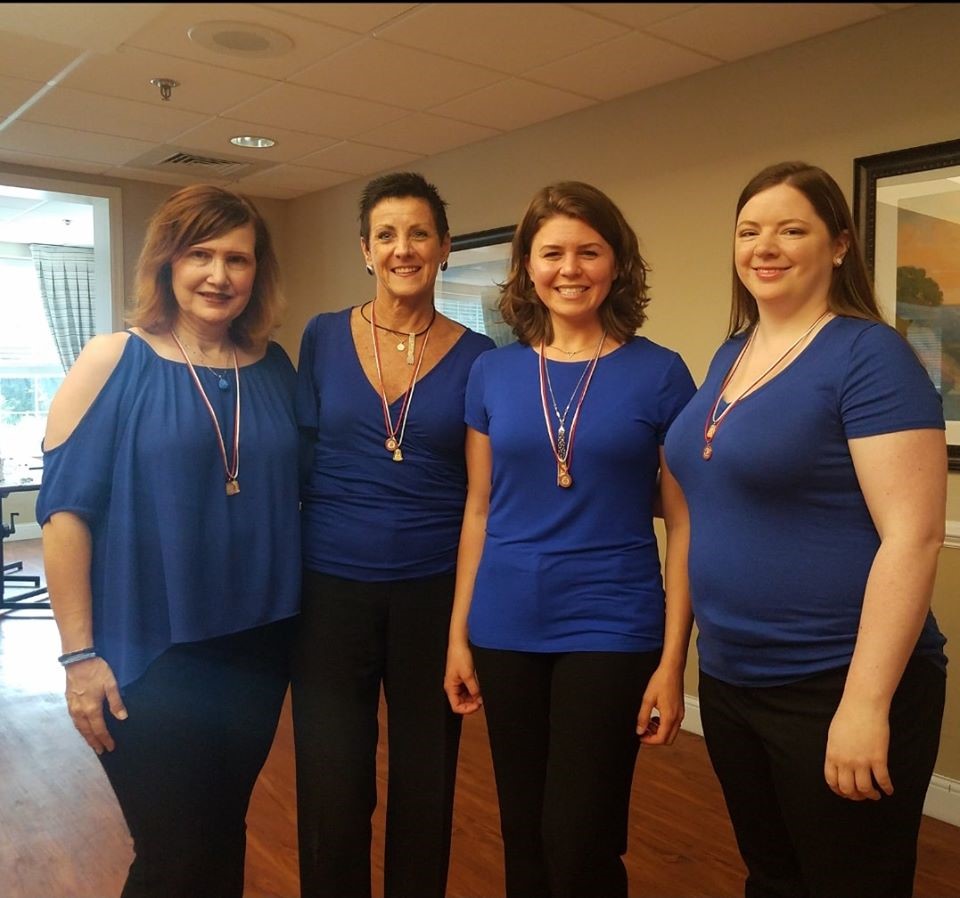 In August, members of the Valley Forge Chorus attended the Red Rose Chorus "Corn and Doggie Roast" fundraiser. A small ensemble of VFC performed a few songs and strongly represented the group amongst other members of the barbershop community!

In September, the Valley Forge Chorus performed at the "South Wayne Porch Fest." The chorus was arranged on the porch staircase of a lovely house in South Wayne, PA, and performed for the crowd on the lawn. Attendees could walk all around the neighborhood and hear all types of music coming from different porches. It truly was a musical smorgasbord!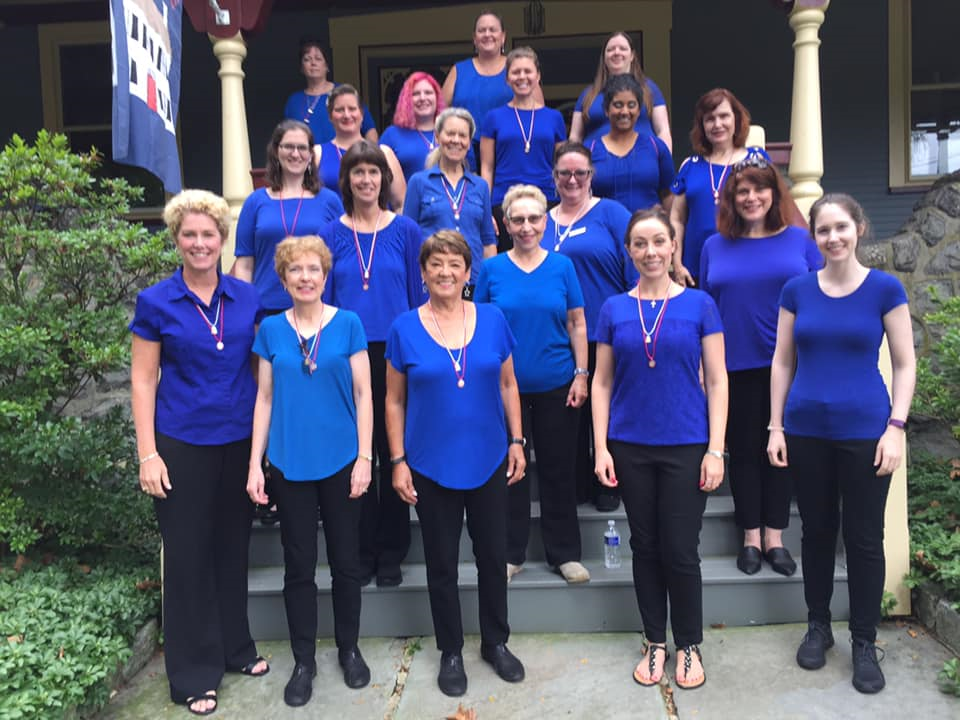 ---
May 20, 2019
The Valley Forge Chorus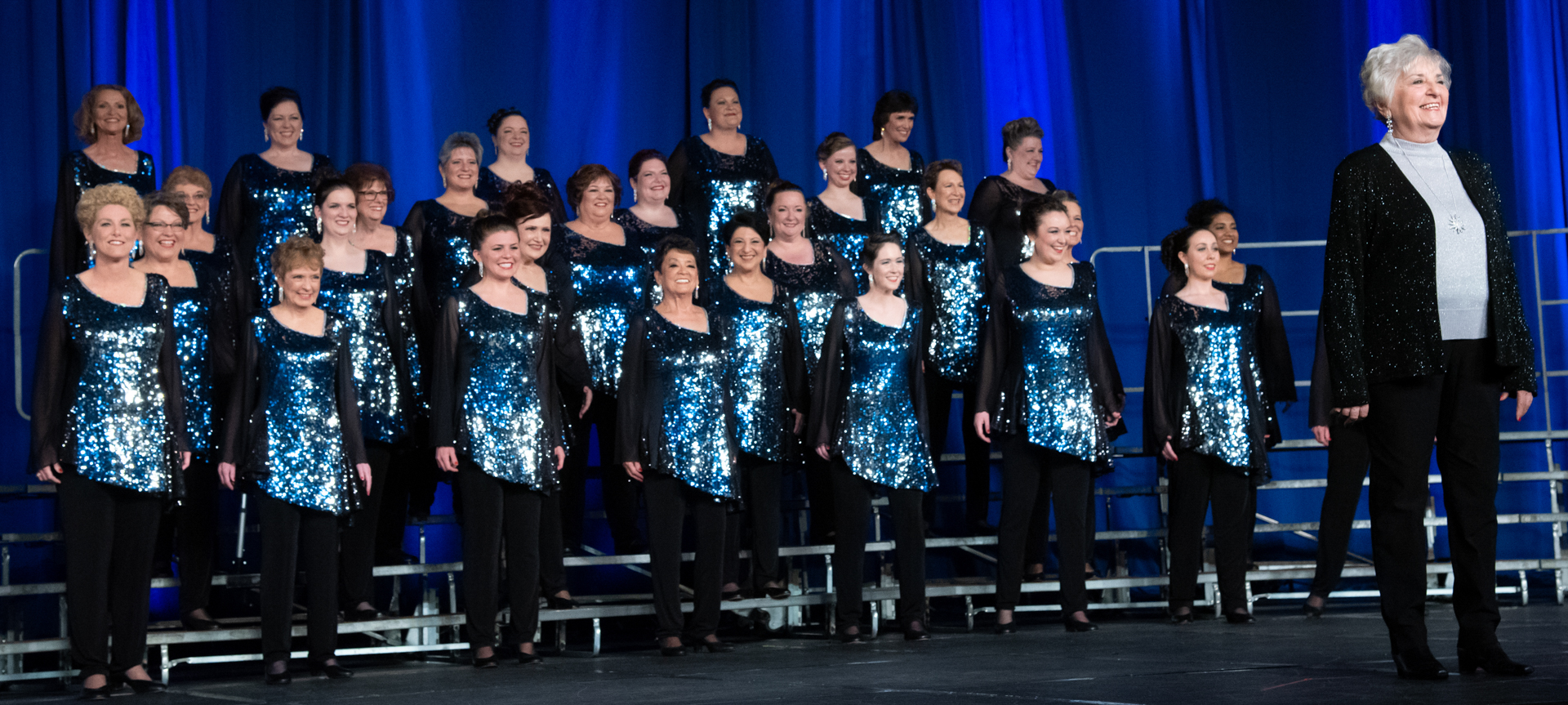 The Valley Forge Chorus is proud and grateful to be the 2019 Region 19 Sweet Adelines Division A (Small Chorus) Champions, and 2nd place Overall, at our competition in Hershey, PA on May 3, 2019! Our ballad, "You'll Never Know," was one of the best that we have performed, and we had a blast being "Sweet Georgia Brown" once more before we retire the up-tune from our contest package.
We have officially accepted the invitation to the Sweet Adelines International Harmony Classic Competition in 2020 in Louisville, KY to compete with five other Division A choruses, as Contestant #5!

Valley Forge Chorus continues our Director Search. Our 33-year Sweet Adeline and 9-year VFC member Debbie Kirsch is currently serving as our Associate Director, leading rehearsals during our director search period. She is a devoted member of Valley Forge and is helping our chorus to continually meet our goals to improve the quality of our repertoire by planning structured weekly rehearsals and directing.

On Sunday, May 19, 2019, VFC participated in a local community business and charity event called the Swarthmore Fun Fair located in Swarthmore, PA. It was a beautiful HOT sunny day and we were thankful to have a canopy for shade at our Valley Forge booth! Several VFC members came out to represent the chorus to sing a 30-minute set on stage and to spread the word to our community about our chorus and Sweet Adelines.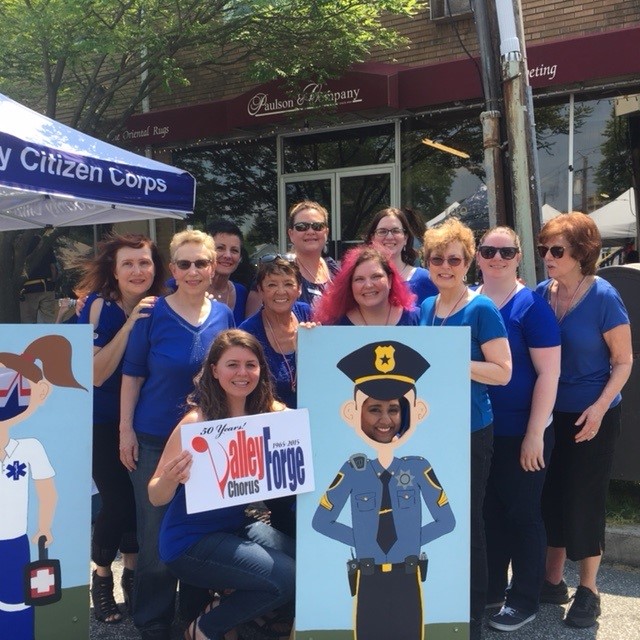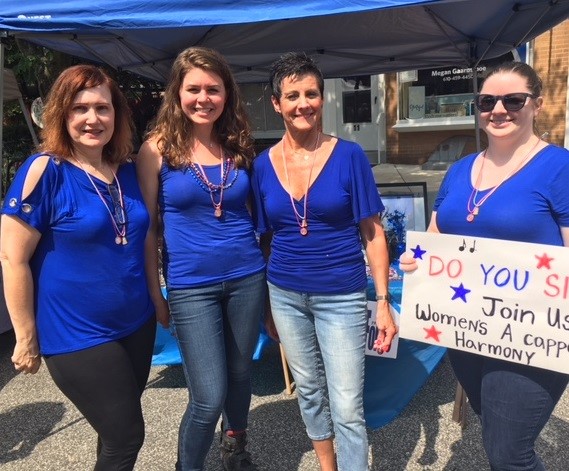 ---
March 30, 2019
The Valley Forge Chorus
On Saturday, March 9th, the Valley Forge Chorus performed at an annual fundraising event called "Bow Wow Bingo," which benefits the non-profit organization Pals For Life, owned by our Valley Forge bass, Paula Kielich!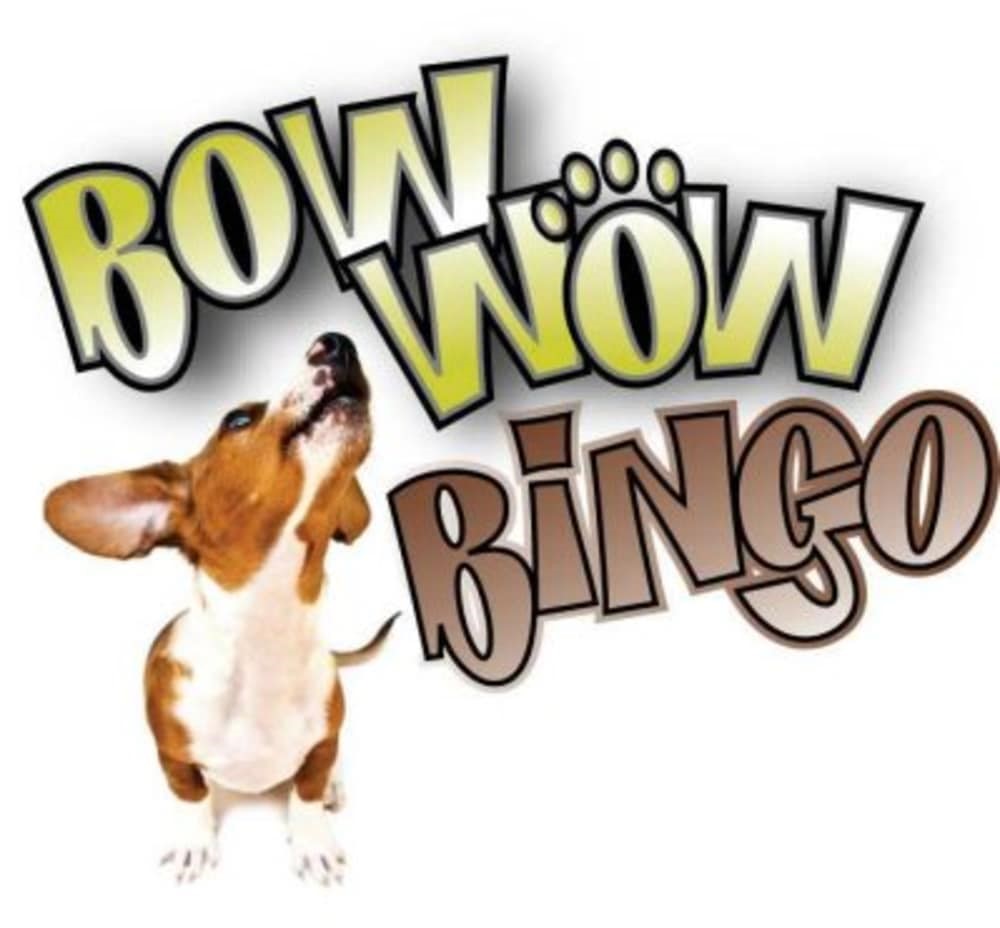 Valley Forge bow-wowed the audience with their rendition of The Star-Spangled Banner, and It's Only a Paper Moon. Despite no VFC bingo wins, all had a fun night, and lots of money was raised to support this amazing charity that brings pets to those in need throughout the Delaware Valley, with the mission of enabling people to lead happier, healthier, more fulfilling lives through interaction with companion animals. Valley Forge Chorus would like to thank Paula for this wonderful opportunity, and for all the wonderful work Pals For Life does for our community!

As the weather warms for spring, so does the intensity of preparation for Regional Contest, happening the first weekend of May at the Hershey Lodge in Hershey, PA! Valley Forge has been hard at work with our interim director, Jan Muck, to fine-tune our contest set, which includes the songs You'll Never Know and Sweet Georgia Brown.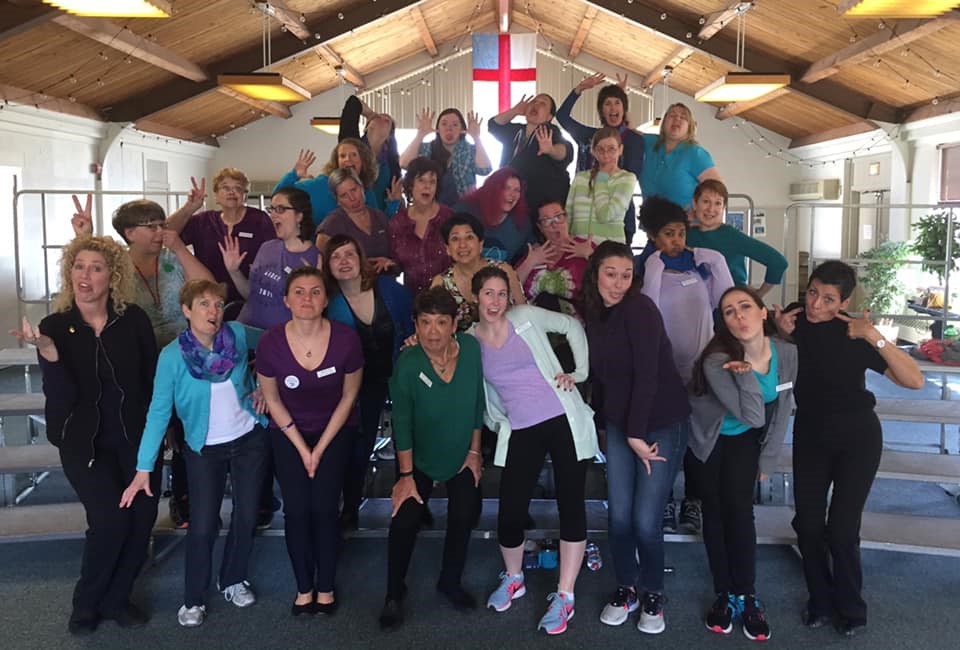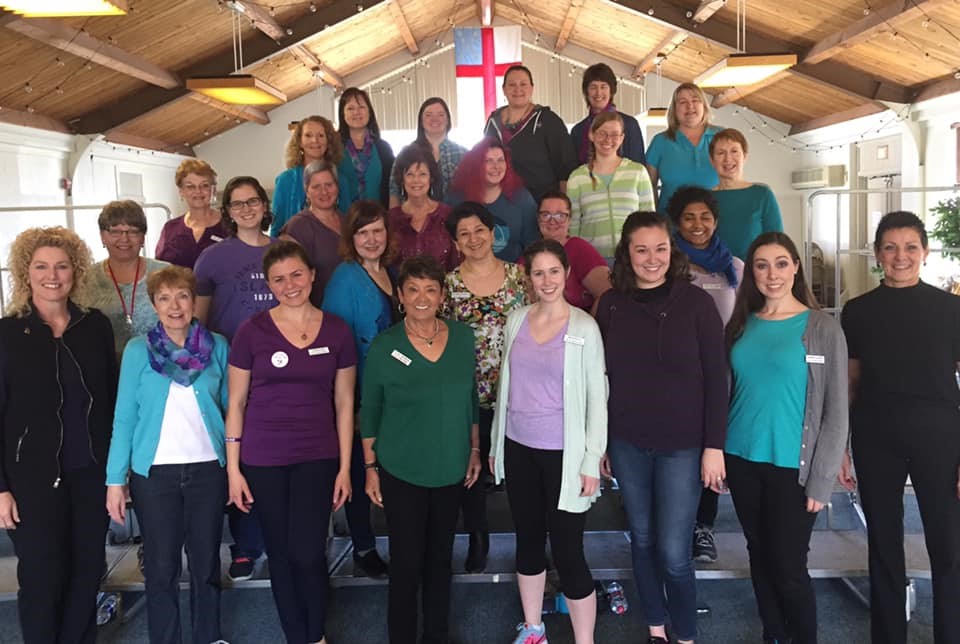 We had an intensive all-day rehearsal on Saturday March 16th and a "mirror rehearsal" to polish our choreography on Sunday March 17th. The weekend rehearsal included fun acting exercises led by our choreographer Donna Dougherty, to build our strength as a group and find freedom in our individual characterizations; taping our contest set then sitting together to watch the video, and having discussion on how we can improve as a unit; and working on our "moves," especially for our uptune, Sweet Georgia Brown, by practicing our choreography in the mirrors at the Step In Time School of Dance studio in Warrington, PA. We worked hard and had a blast together enjoying the camaraderie and improving our confidence in our performance!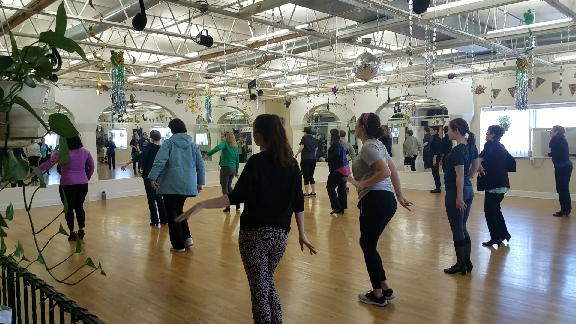 Valley Forge looks forward to showcasing all our hard work and dedication at our annual Friends and Family Competition Send-Off Concert on Saturday April 27th at 3 PM at Christ Church Ithan in Villanova, PA, featuring 4 Chair Turn Quartet, and the 2018 Region 19 winners of "The Voices" Novice Quartet Contest, Starling 4!

With anticipation to get out into our community, Valley Forge Chorus will be teaming up with Project Philly as a special guest at their Spring Benefit Concert on Saturday, April 13th. Project Philly is an organization dedicated to education is all aspects of a capella music, including directing, performing and arranging. Katherine Anderson, VFC baritone and Project Philly member, enjoys the musical camaraderie that the group creates. She says that the most rewarding part of being involved with Project Philly is "the first time we run through a whole song and it all comes together and feels like a great accomplishment!"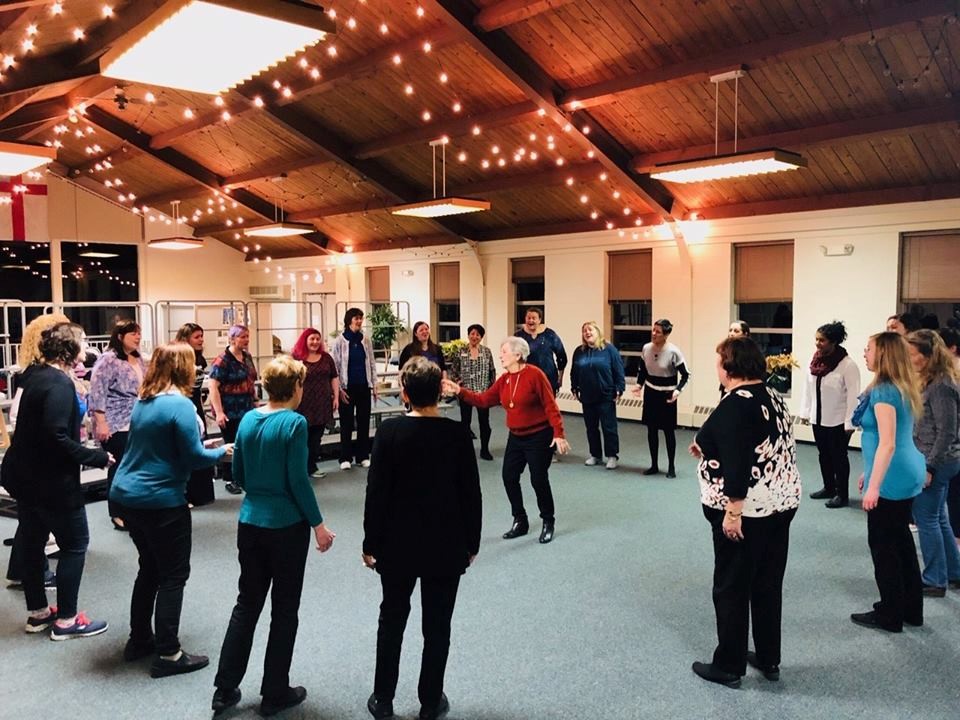 ---
February 22, 2019
The Valley Forge Chorus
Th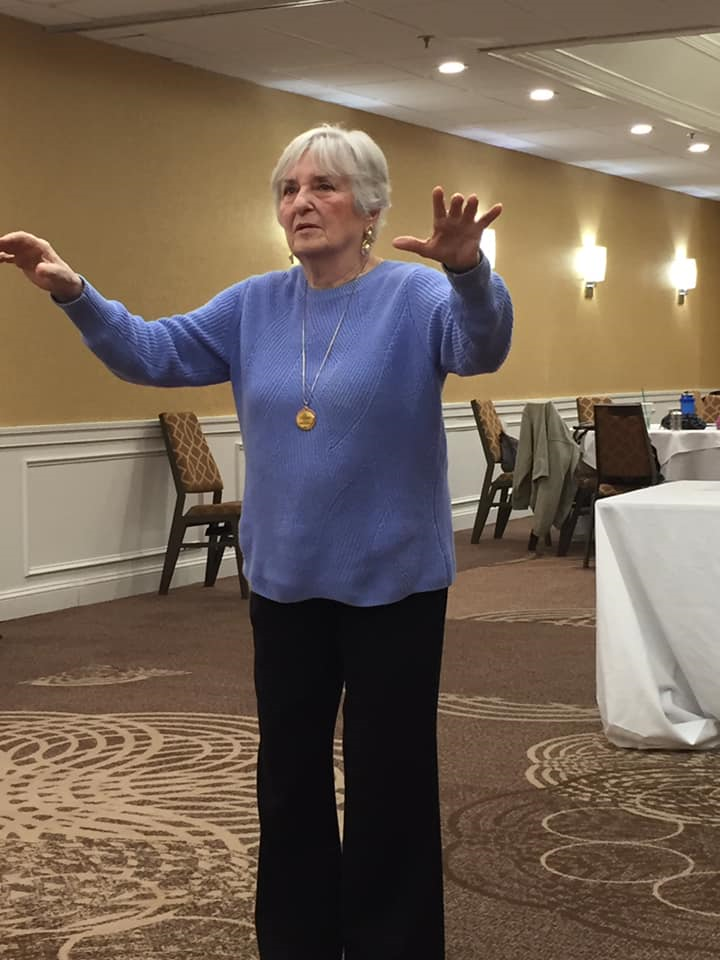 is month Valley Forge Chorus welcomed back a familiar face to serve as interim director – Jan Muck! Jan brings with her 34 years' experience directing Sweet Adelines choruses, and 12 years directing contemporary A Capella. Jan has been a member of Sweet Adelines International for 59 years, and we are blessed to call her a lifetime member of Valley Forge Chorus.
Jan was the director of Valley Forge from 1967 to 1992, and she led the chorus to regional victory from 1972-1990. Under Jan's direction, Valley Forge competed on the International stage every eligible year from 1973 to 1991, placing 6th in 1973, and placing in the top 5 at each of the 8 contests VFC competed in from 1975 to 1991 -- including winning the International gold medal in 1983!
Jan served on the Sweet Adelines International Faculty for 37 years, where she educated and coached many choruses and quartets. She developed and taught classes at IES and other SAI programs throughout the world.
We are excited to learn and grow with Jan in the coming months!

It was both a challenging and exciting experience as Valley Forge rehearsed our contest package with Jan and Dale Syverson at the Valley Forge retreat Feb 22-24. Dale did an amazing job supporting Jan's musical vision, and helped our chorus find a special connection with Jan as we plan to go head-on to Regional contest.
Valley Forge worked hard during the day and partied in the evenings at retreat. We celebrated the Valley Forge Chapter's 54th Birthday, had a "tag-singing Bingo" night, and spent lots of fun bonding time with our sisters in harmony. The Valley Forge members are excited for what the future holds for our chapter!