Description: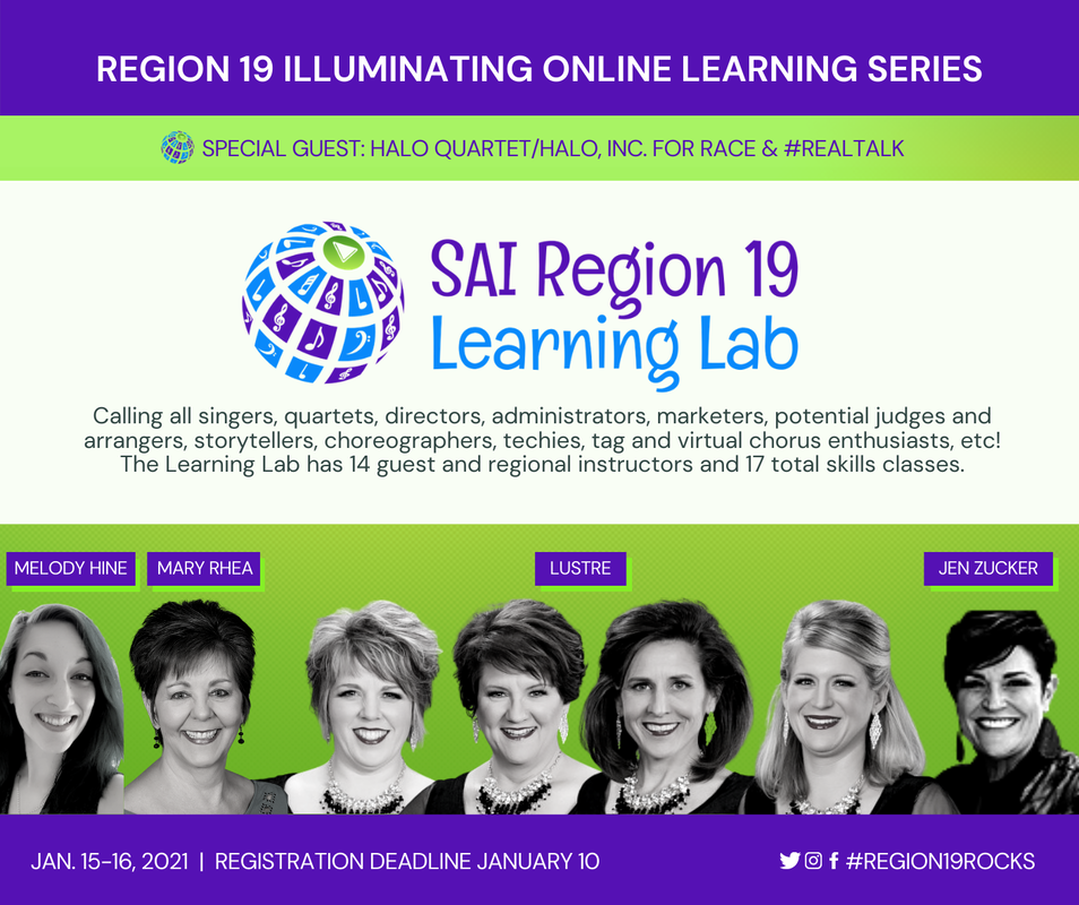 SAI Region 19
Learning Lab
Calling all singers, quartets, directors, administrators, marketers, potential judges, arrangers, storytellers, choreographers, techies, tag & virtual chorus enthusiasts, etc! The Learning Lab has 14 guests and regional instructors and 17 toal skill classes.

Over the last few months, the Region 19 Management Team (RMT) has discussed ways to help our choruses, quartets, and members thrive, not just survive during the pandemic. We discussed our members' needs, and used this information to assemble a useful slate of classes and learning opportunities for the SAI Region 19 Learning Lab on January 15 and 16th.

Region 19 is pleased to announce that for this event, the Region will underwrite the entire cost of members' attendance.

While there is a target audience for each class, all classes are open to anyone.

Each class requires registration and has a limit of 96 registrations per class.