Description: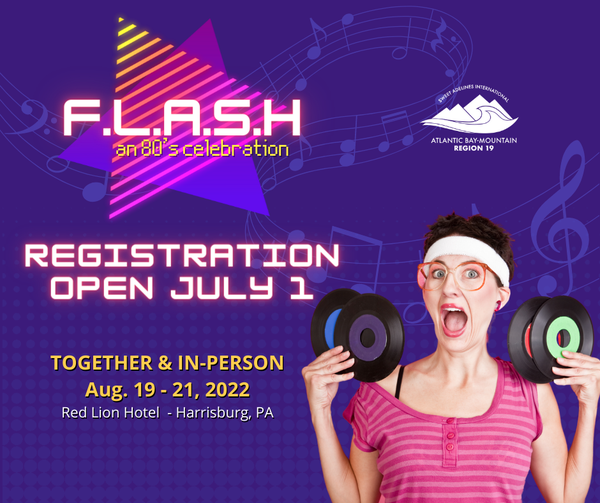 Join us for F.L.A.S.H. 2022: An 80's celebration!
Let's celebrate our first in-person regional school in our best 80's style.
(F.L.A.S.H. = Friendship, laughter, and Singing Harmony)

Registration, click here.
Complete event schedule, click here. (Downloadable versions will be available on 8.6.2022)
Guest faculty information, click here.
Event contact list for questions, click here.